The Archives of Varok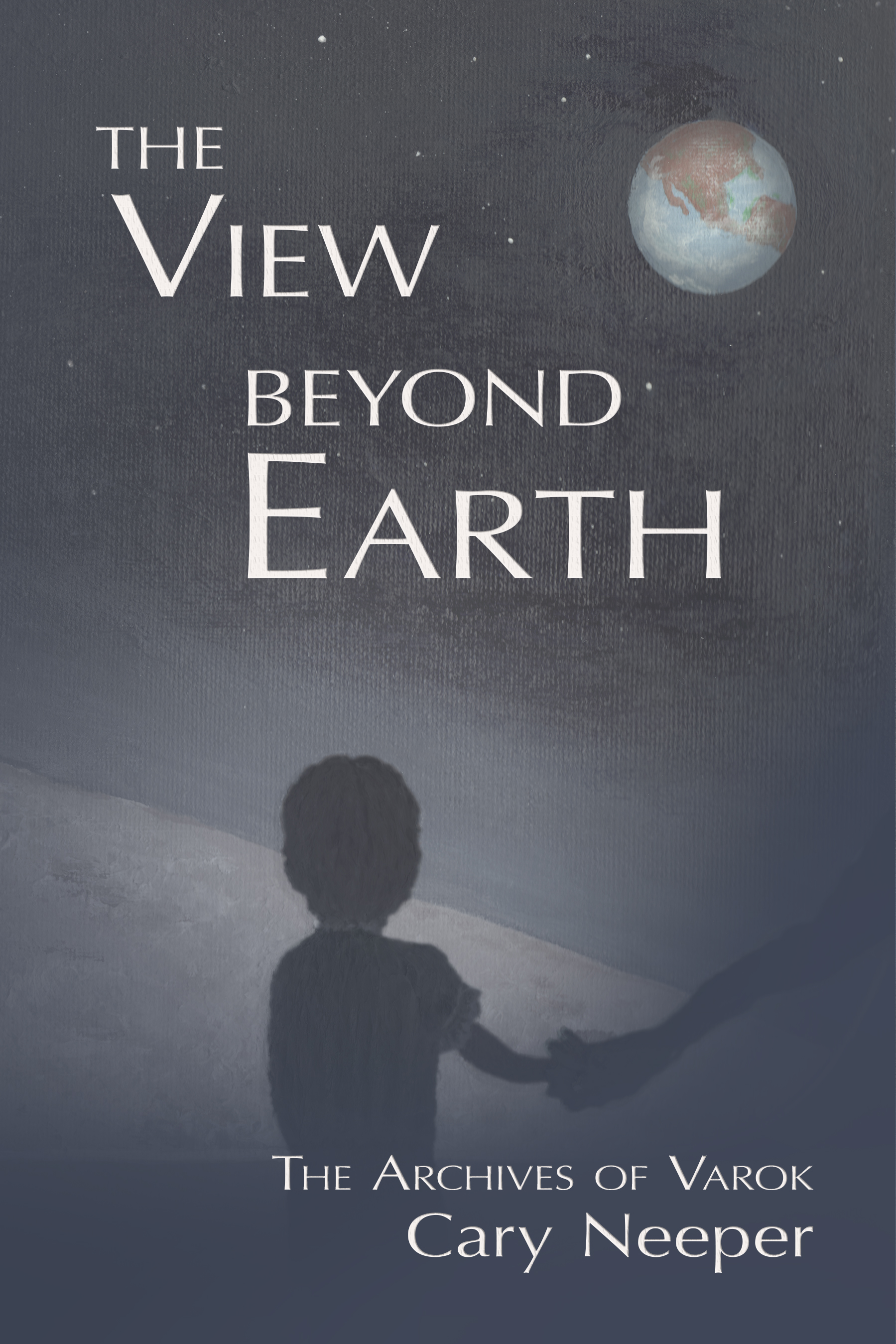 The View Beyond Earth
Two offworld species, disturbingly human and altogether alien. Microbiologist Tandra Grey finds new hope for an ailing Earth and her own future when she makes first contact. Updated from Neeper's 1975 classic, A Place Beyond Man (Charles Scribner's Sons).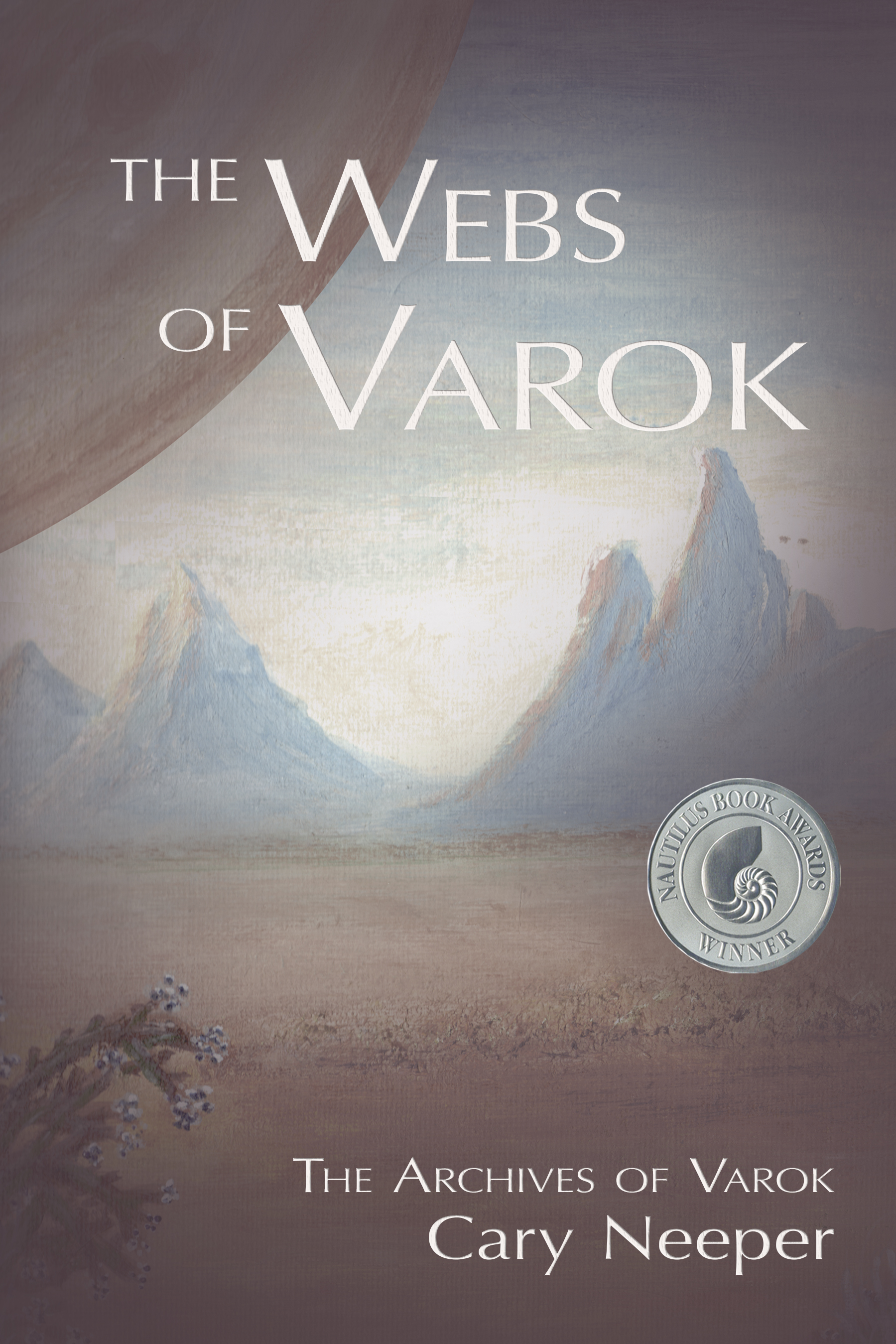 The Webs
of Varok
Tandra leaves Earth for the ancient sustainable culture of Varok, with its promise of stability for her young daughter. But a genius with a hidden talent sets her eye on Varok's wealth—and Tandra's alien soul-mates. Silver medalist, Nautilus Book Awards 2013; Finalist, ForeWord's Book of the Year Awards 2012.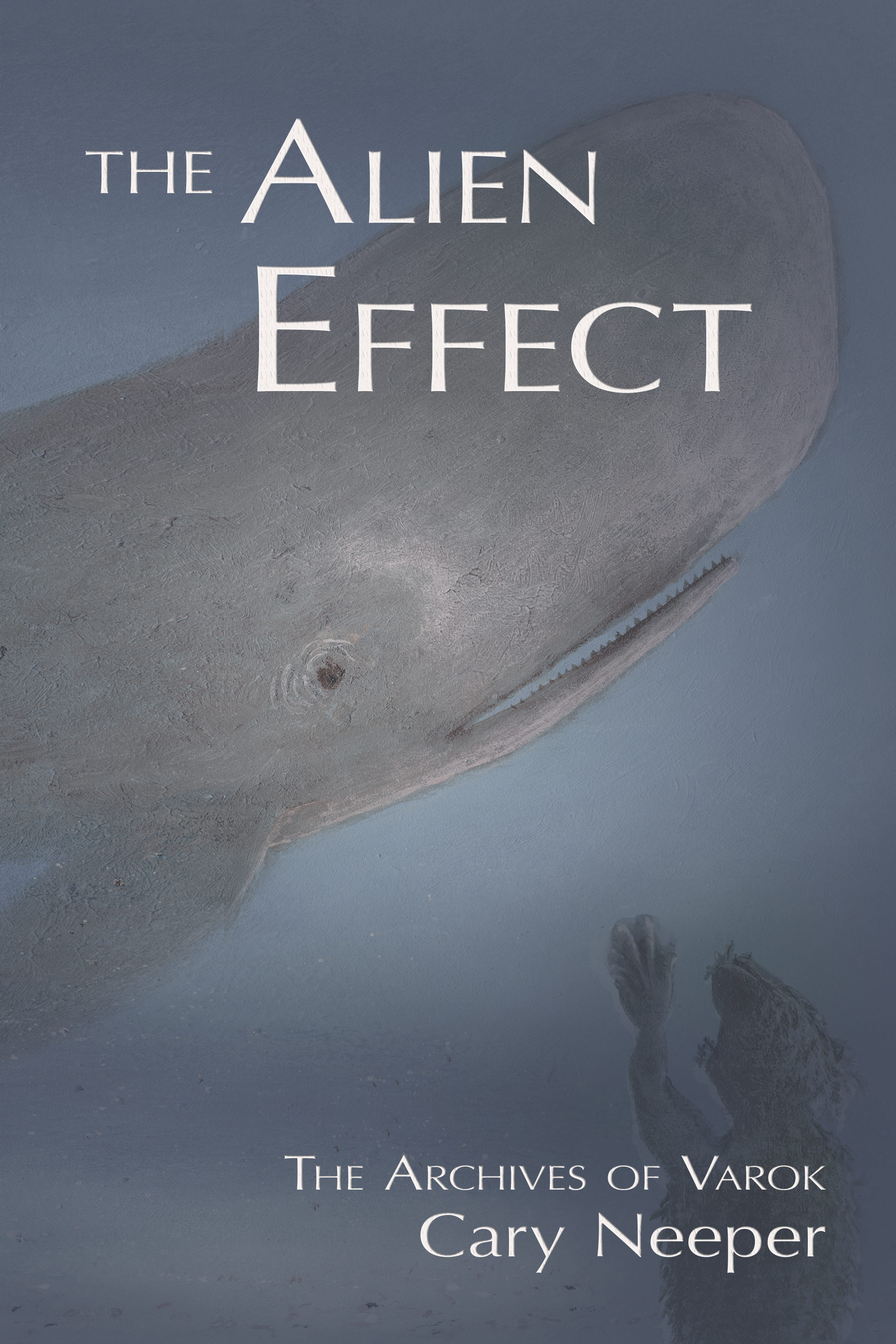 The Alien
Effect
Raised on the Jovian moon Varok, Shawne returns to Earth to help her devastated home planet build a sustainable new civilization. She and her mixed family face unexpected lessons in love and personhood, unaware of the long-term consequences of their collision with life on Earth.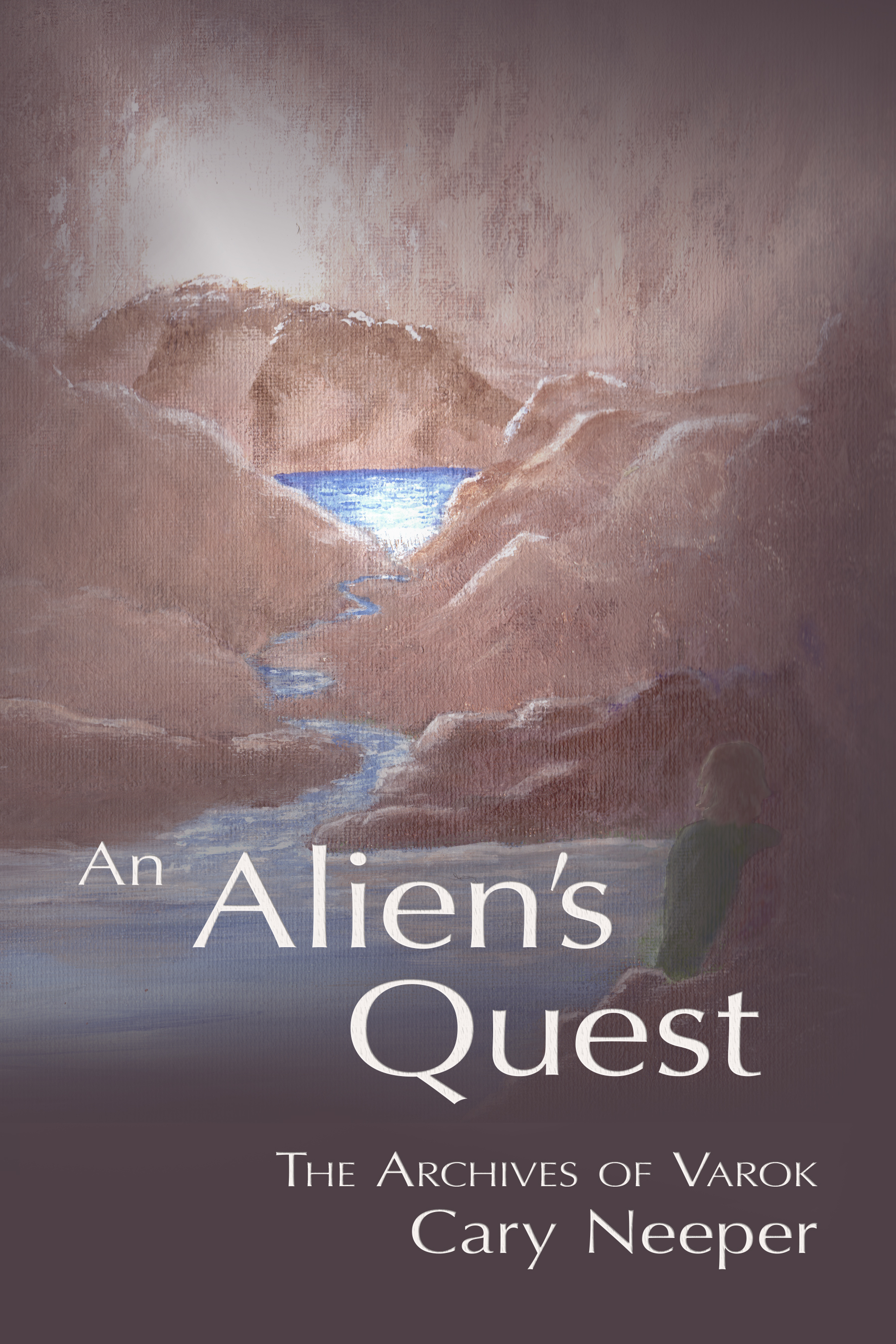 An Alien's
Quest
Only two decades after first contact, even Earth's people know of Haralahn, the great-fish spiritual leader on distant Ellason. Shawne seeks his guidance in a quest for meaning that draws everyone she loves to the Kuiper Belt and into a genetic mystery on the watery home planet of the ellls.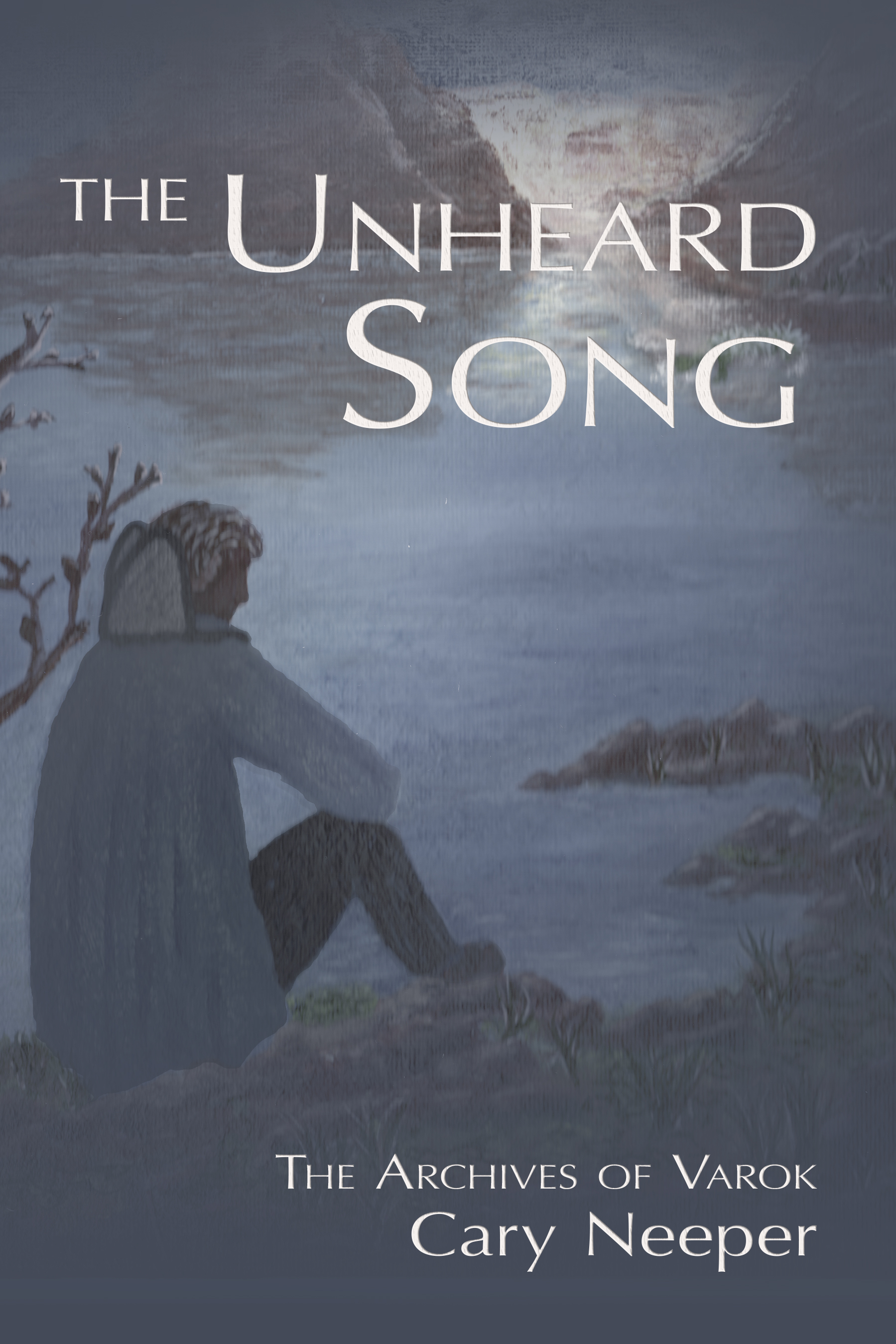 The Unheard
Song
In this prequel to The Archives of Varok, a humanoid invader and aquatic native struggle to communicate as they race to ensure peace and a sustainable future for the wild seas of Ellason.
---
Find the books online: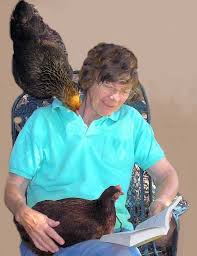 About Cary
Carolyn A. (Cary) Neeper, PhD created the Archives of Varok while raising her family in the US Southwest with her husband and a friendly menagerie of dogs, fish and fowl. An avid proponent of sustainability and steady-state economics since the 1970s, she studied zoology, chemistry and religion at Pomona College and medical microbiology at the University of Wisconsin–Madison. Cary paints landscapes and animals in acrylics, including the cover art for The Archives of Varok series.